BELIZE MISSION BASE FOR SALE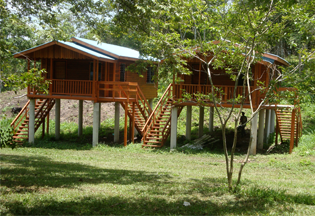 Sparrows Gate mission base and guest cabins are located only minutes away from the twin cities of Santa Elena and San Ignacio in the Cayo District of Belize. This area is the hub of western Belize and is known world-wide for its rich history of Mayan culture and as a center for eco-tourism.
The cabins are tucked away one mile off the Western Highway in a tropical park-like setting that provides rest and serenity after a busy day of ministry or sightseeing.
We currently have three cabins with single beds for up to 12 people. Two of our cabins have bathroom and natural-water temperature shower accommodations. Our third cabin provides a restroom, four beds and an open floor area for six sleeping bags and can double as a meeting room. Separate showers for this particular cabin are just a few yards away.
For more information please email us at sparrowsgm@hotmail.com